Reading Assessment with ELLs
Assessing reading in ELLs can be difficult, but it is essential. I discovered that it was a skill that I needed to develop as an ELL teacher precisely because it can be difficult for both classroom teachers and traditional reading specialists to do because they don't work with ELLs every day. It is complicated to understand the reading differences between a mainstream kid, a special education student, and an ELL. This is compounded by the fact that sometimes our ELLs are also special education students. A reading specialist might not accurately assess a particular ELL because of things like accent, fluency, prosody, or even the student's lack of vocabulary masking a relatively high level of comprehension about topics with which they are familiar.
I've found I can get a better understanding of my students' abilities if I do the assessment myself.
It is also helpful because you can see at what level your students are reading and plan  your instruction according to that data. I have wasted a lot of instructional time with guesswork about students reading needs and instructional plans in the past.
There are a lot of ways to measure reading level. I'm going to mention some here that I like and/or have used, but of course, there are others.
Reading Assessments:

This is what I currently use for all of my students, elementary through high school.
I prefer the QRI because of the ability to use the wordlists to get a quick idea where to start testing the student based on what words they know how to decode. I also usually ask my secondary ELLs to tell me if they understood the meaning of the words in the list if they were able to decode them. Sometimes students are great decoders but don't have the vocabulary to support that decoding. After doing the word lists you can decide what level passage to give to the students. The manual explains how to do the testing. It is relatively simple, but it IS time-consuming. 
DIBELS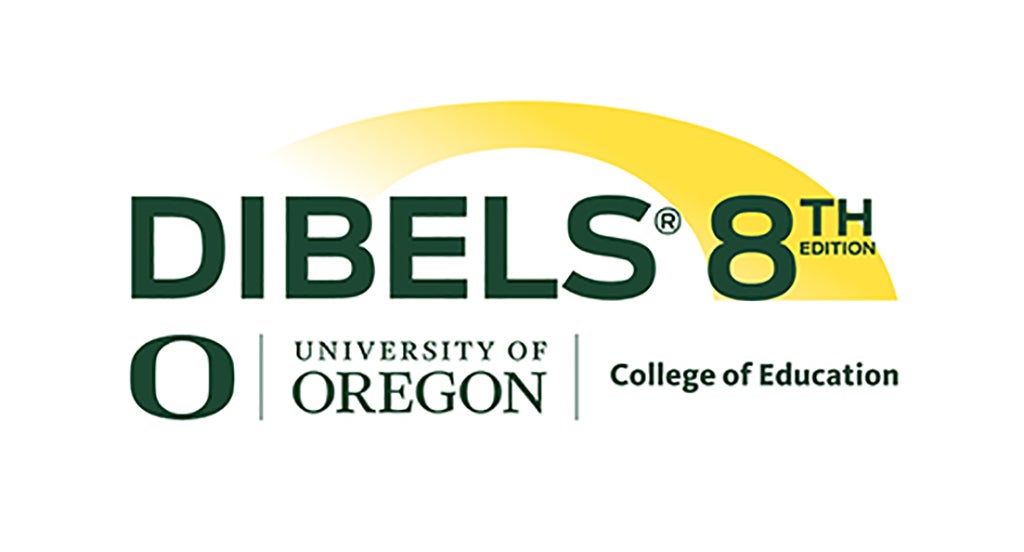 I know that elementary reading specialists and literacy coaches often use DIBELS. First, it is free because it's from research at the University of Oregon. However, the DIBELS mostly addresses fluency and is not super useful for ELLs because, as they are just learning English, fluency is usually the last part of reading I address. If you speak another language, think about your own reading journey in that language. Fluency often lags behind everything else.
Another very common reading assessment, particularly in elementary school is the DRA. I don't mind the DRA. I will say that the DRA is much more time-consuming than the QRI, which is one reason I don't use it in high school or middle school. Elementary teachers like the DRA because the sheer quantity of numbered, leveled passages provide a very detailed information on a student's abilities. It is more specific than the QRI for giving a target reading level- this is particularly helpful in elementary school where smaller differences in students learning to read make a bigger difference. There is quite a bit of difference in the reading abilities of one first grader to another sometimes. Where the QRI gives a broader level, the DRA is more precise.
NEVER rely solely on decoding skills for ELL students.
Many students can decode beautifully and not understand a word of what they are reading. Only use the word lists as a place to START testing their level. I like to ask them what the words in the list mean or if they understand the words in the highest list they were able to decode.
This is a series of books, A-E, for reading assessment. It was developed by researchers at Teachers College at Columbia University. The assessments are all short reading passages with a series of multiple-choice questions after the passage to measure comprehension. The letter names of the books correspond to grade levels and each of the passages in the books is numbered so you can remember which one you used by recording the book letter and passage number on your assessment tracker. These books are old, but that doesn't mean they are not still valid.
This is a very quick way to see how students are doing, but I find it doesn't give as accurate a level as the QRI because some students are much better than others at finding answers when given multiple choice questions. There is a key at the bottom of each reading passage that shows the approximate grade level a student is reading at based on the number of questions that they got right. I find that it is NOT a very accurate reading for ELLS as it can vary WILDLY. I've had kids score at a second grade level on the QRI who then get a 6th grade level in the McCall Crabb's. That being said, I still like this measure.
The reason for the score inflation that many ELLs have in these passages is like because language learners, tend to do better when the language is provided for them (e.g. in the form of multiple choice answers) because receptive language is much easier for a language learner to access than productive language.
I like to use these when I need a quick check and/or when I need to give an assessment in a whole group setting and I can't see the students one-on-one. It is also useful for comparing the results to the that of the more in-depth assessments like the DRA or QRI to get a more nuanced view of students' abilities in different contexts.
This is NOT a comprehension assessment so please keep that in mind. However, if you need to know which decoding skill a particular student has/does not have this is the king of screeners. There are many other quick phonics screeners out there, but the beauty of using the WADE is that you will be able to see the exact areas that the student is weak in and then match those weaknesses to the numbered WILSON reading system books.
For example, if a student misses all the vowel pairs, then you can go and grab book 11 which has resources specifically designed to teach vowel pairs.
I spent years and years piecing together phonics instruction from 20 million sources in books and on the internet before finding Wilson and dramatically simplifying my life.
The Wilson Reading System
This is a program developed by Barbara Wilson which is based on the research done by Orton-Gillingham. You may have also heard of OG and/or Wilson from reading specialists or in IEPs for special education students. Orton-Gillingham (OG) is an explicit, structured, and multisensory approach to teaching reading, spelling, and writing. It is designed for students with dyslexia and other learning differences, but it is also effective for students who are struggling to learn to read and spell.
OG is the approach or the methodology. You have to be trained to provide OG– extensively. Wilson is a program that uses that approach. Wilson also requires a lot of training. The Wilson program is more prescriptive than OG. You are not supposed to use the Wilson materials without having first being trained, and having now completed the Level 2 training myself, I can say that I agree. I would recommend looking into it if you want to  be able to better serve the literacy and reading needs of your ELLs. However, if you can't because of cost or time, the FUNdations basic training is a good option to start with. If you school uses FUNdations it is the Tier 1 program from Wilson and so you will have access to a lot of the same Wilson materials. The teacher's manual for FUNdations can be really useful as well.
Reading A to Z is a great website. It does, unfortunately, have a yearly subscription fee. My district purchases it for us every year which is amazing, but I know many people have little to no budget for extras like this. I think the subscription is completely worth it because they are constantly adding content and value to the site. I believe it is about $199 a year for one user at the time of this writing..
It is MUCH more robust now than it was 10 years ago when I started using it. They have added a ton of different add-on products to the site. Frankly, it's confusing and overwhelming. I stick with the Reading A to Z part of the site which printable/projectable books, levels A-Z. They provide a correlation chart so you can figure out what level your student is based on whatever reading assessment measure you are using (grade level, Lexile, DRA, F &P).
But, the reason I'm including it in this post isn't due to the great content on the site, but rather the quick reading inventory they have. Each reading level has a benchmark (or several) passage to use to measure students reading levels. They have instructions of how to complete the running record on the site, but basically, you listen to the student read the passage, time them and record their errors on the running record. There is a comprehension piece as well.
This is a bit simpler and less time consuming than the QRI. I recommend it to people with little experience assessing reading who need a place to get started.
I also printed out all of the benchmark assessments and blank running record forms and put them in sheet protectors in a binder for quick access. Now, I can just pull the binder off the shelf when I need to use it for assessment purposes without having to log in, find the passage, print it, and waste a lot of time.
3-Minute Reading Assessments are co-authored by the fluency guru Timothy Rasinski, and divided into two-grade level clusters, grades 1-4 and grades 5-8. I am often able to use either book for my high school students since most are not reading on grade level. These are primarily used for fluency and decoding, but you also score them on comprehension–mainly how well the student can retell the story. One thing I like about these assessments is that you are only listening to the student read for one minute. After the minute of oral-reading is finished done, you read the rest of the passage aloud to the student and then ask them to retell it to you. This allows you to see both how well they read and what they comprehend when listening to a fluent reader. It's also great because the assessment is quick– it really should only take three minutes– and the student doesn't have to labor through the whole passage as is expected with the QRI.
Once you have successfully assessed the reading levels of your ELLs you will need to keep track of each student's progress. Here's a post about how I organize this process with links to my assessment tracker in the Freebie Library. You can join that here if you would like!
A Word About Reading Levels…
I will leave you with a caveat: reading levels are not, and should not be the end all be all. This article from Psychology Today as well as this blog post from Unleashing Readers (which is a GREAT blog all about reading!) explain the folly of using only reading levels in teaching reading. Plan instruction for the student, not their reading level.
Happy Teaching!